LizBiz
A downloadable game for Windows
Hi, my name's Phil!
Welcome to LizBiz, Philsville's newest woodland critter trading venture! No, we don't trade woodland critters, but we do trade in leaves and cheese and everyone's favorite crunchy little oat cakes.
Come with us as we hang with the locals, uncover the secrets of three quaint locales, and struggle with the balance between the siren song of capitalism and the alarming decline of my younger sibling's health! And, to top it off, you'll be coasting along to a cozy soundtrack composed by Peek, local mouse-ician.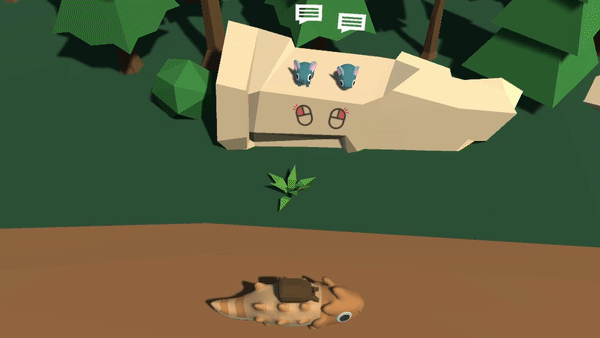 We hope you enjoy your time with this short story of conflicting interests, silly jokes, and dark undercurrents.

Key Features:
Scoot your way through three environments full of surprises and stories.
Explore, trade, and befriend (or be-foe!) your fellow critters, but trader beware... the narrative moves on with or without you!
Take a peek at the world around you and you might just find jokes, silly nonsense, or a hidden story.
Developed in Unity by Tom Schultz, narrative design by Jeremy TeGrotenhuis.